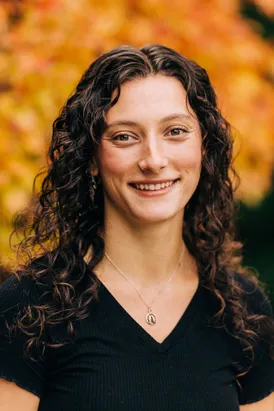 Dr. Maddy, Dr. Doug's daughter, was born and raised in the North End of Tacoma where she grew up participating in community sport programs and playing local music gigs in her band as a drummer. Dr. Maddy is a 3rd generation chiropractor who comes from a long line of DCs, including both of her parents and her grandfather, Dr. Brian Long, the co-founder of Renaissance Chiropractic Center. She was first adjusted at just 10 minutes old, and after years of experiencing the many ways in which chiropractic supported her health and wellness, Dr. Maddy decided she wanted to provide the same support for others in her community.
Dr. Maddy graduated from Life Chiropractic College West in Hayward, California after receiving her undergraduate education in Health Sciences at the University of Washington, first in Seattle and then in Tacoma.
Dr. Maddy prides herself in providing nervous-system-focused chiropractic care. She believes that, when the nervous system is functioning without interference, the body has the innate ability to heal itself and reach its fullest potential. She is passionate about helping her patients - of all ages and lifestyles - achieve this potential through gentle and specific chiropractic adjustments. While she offers care to all patients, Dr. Maddy places a particular emphasis on pediatric, pregnancy, and sports chiropractic.
When Dr. Maddy isn't in the office, you can find her working on her music, skiing in the mountains, playing sports, researching health hacks, or spending time with her family, friends, & her fiancé, Dr. Tyler.