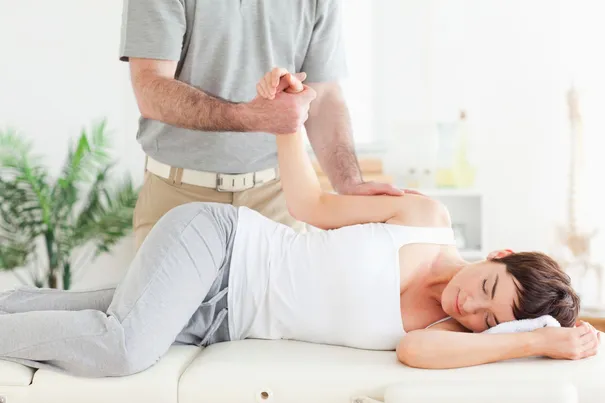 Our backs carry the load of everything we do from the moment we get off of them in the morning until we're back on them at night. Impacts, exertion, or overuse can lead to misalignment in the vertebrae and discs along the spinal column. Chiropractic adjustments will help to realign these misplaced spinal components. The doctors of the Renaissance Chiropractic Center do this for residents of Tacoma, WA, and the surrounding areas using a variety of techniques for different patients' situations.
How Do Vertebrae Become Misaligned?
The vertebrae and discs along the spinal column are intended to stack on one another with a set range of motion. Jarring impacts, improper posture, carrying heavy loads - several things can cause the vertebrae and/or discs to come out of alignment.
The most common reasons misalignments happen include home and auto accidents, acute sports injuries, and improper lifting practices. General back use over a period of time can also lead to misalignments, as the back's supportive soft tissues lose strength and flexibility.
When the vertebrae become misaligned, they can pinch nerves or compress soft tissues in the area. When this happens, it will likely result in pain, tingling, and/or numbness. Pain may radiate along pinched nerves into the limbs and muscles that tighten from having to stretch over misalignments will cause imbalances elsewhere.
How Can Chiropractic Adjustments Fix Misalignments?
By manually placing the vertebrae back into their proper places, the spine will function as originally designed. Any pinched nerves or discs will experience reduced pain and other symptoms caused by the misaligned vertebrae. Muscles that were overworking to compensate for the weight imbalance will also be relieved and inflammation will subside.
Chiropractors can also provide coaching on how to prevent further misalignments from occurring in the future. It can focus on whatever caused your current misalignment as well as other common causes.
If you have any questions about whether or not chiropractic adjustments may benefit you, Tacoma, WA, residents can contact Renaissance Chiropractic to schedule a consultation. Our doctors provide spinal decompression, corrective exercises, and more. Call 253-473-0300 to begin your path to relief."